Luxury You Can Afford
Surrounded by more than 5 acres of playground, lawns and walking trails, you'll also have the peace of mind from living inside a secured community. All at an affordable price that gives you more space, more quality, more luxury.
Villa Natura has been carefully crafted in line with Eupe's Shared Value philosophy. Shared Value means Eupe is committed to creating more value so we share more value with our buyers.
Villa Natura offers:
7 flexible, open layouts for spacious interiors

Luxurious villas inspired by the best in Mediterranean home design

Elegance & refinement with every finishing and feature

A master planned community surrounded by 5.5 acres of lush, natural surroundings

Peace of mind from living inside a secured community

Much more for less - all by a multi-award winning developer
Where Nature Welcomes You Home
Villa Natura offers terraced and non-linked homes, semi-detached homes and bungalows with lush greenery right on your doorstep.
For those who aspire to have the best, Villa Natura sets new standards for affordable, nature-inspired luxury.
Flexible Layouts, Elegant Living
Elegant influences of Mediterranean architecture define Villa Natura's homes. There are also distinctive Malaysian features. Selected homes are designed with an 'anjung' - a front porch for children's carefree play time or casual family gatherings.
These homes are ideal for open plan living with elegant interior spaces. Designed to encourage comfortable living for small and larger families alike, homes come with spacious living rooms, expansive master suites and luxurious kitchens.
Available Units
Ground Floor
1st Floor
Type A
Double Storey Semi-Detached
Double Storey Semi-Detached
Land Area
35' x 60' / 2,100 sf
Built-up Area
25' x 30' / 1,716 sf
Ground Floor
1st Floor
Type B
Double Storey Semi-Detached
Double Storey Semi-Detached
Land Area
30' x 55' / 1,650 sf
Built-up Area
20' x 27.5' / 1,344 sf
Floor Plan
Type D/D1
Single Storey Non-linked Terraces
Single Storey Non-linked Terraces
Land Area
30' x 80' / 2,400 sf
Built-up Area
25' x 50' / 1,475 sf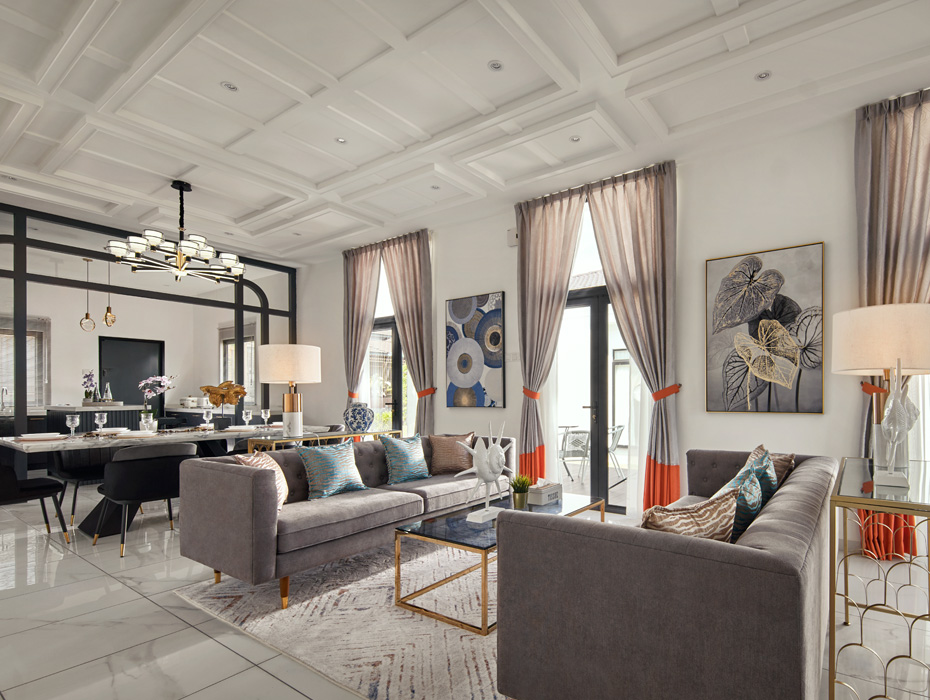 Floor Plan
Type E
Single Storey Semi-Detached
Single Storey Semi-Detached
Land Area
40' x 80' / 3,200 sf
Built-up Area
30' x 50' / 1,704 sf
Floor Plan
Type F
Single Storey Bungalow
Single Storey Bungalow
Land Area
50' x 80' / 4,000 sf
Built-up Area
30' x 50' / 1,820 sf
Floor Plan
Type C
Single Storey Terrace
Single Storey Terrace
Land Area
20' x 70' / 1,400 sf
Built-up Area
20' x 50' / 1,190 sf