iProperty Development Excellence Award 2019
Best Residential High Rise Development 2019
PropertyGuru Asia Property Awards 2019
Best High Rise Condo Architectural Design (Malaysia) 2019
PropertyGuru Asia Property Awards (Malaysia) 2019
Best Condo Architectural Design 2019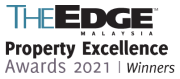 The Edge Property Excellence Awards 2021
PEPS Value Creation Excellence Award 2021 (Non-Residential)
A Recognition of Architectural Excellence
Novum has been designed as a series of interlocking structures, broken down from homogeneous mega blocks, to create clusters of villages in the sky.
Verdant, landscaped gardens have been meticulously integrated into the design to create nature-inspired spaces and communal areas and facilitate natural air flow.
Inspired by the QR code, Novum's unique, pixelated façade represents the modern digital life. 
The iconic design of Novum  - Eupe's first KL project – has established the company's reputation as a company committed to architectural and lifestyle excellence. 
An Integration of Art and Lifestyle
Novum's innovative and sustainable design offers residents an enhanced and elevated living and lifestyle experience. 
Distinctive sculptures and functional art, designed and curated by one of Malaysia's leading sculptors, has been tastefully infused throughout Novum's communal areas. 
Thoughtful quotes and inspirational poetry are designed into the walkways and facilities to uplift one's spirit.
Outdoor cabanas, lush sky terraces and scattered open areas in Novum bring a sense of serenity and relaxation.
With contemporary, state-of-the-art, niche facilities like the Gourmet Kitchen, Business Hub and a glass gymnasium that cater for a modern lifestyle, Novum's lifestyle provides an enriched experience for all. 
Building Trust. Promises Delivered.
Our vision of Novum - from every design concept  and idea translated from artists' impressions into reality - demonstrates our commitment to delivering our promises to our buyers. 
Pockets of lush landscape and greenery are infused throughout the development.
Novum's pixelated façade is a subtle nod towards technology and the modern future.
The infinity lap pool looks out to the KL skyline, with sunken lounges to maximise relaxation.
A floating glass gymnasium enables workouts with a view of the skyline.
The Gourmet Kitchen allows generous spaces for hosting larger gatherings.
Novum's Facade
Novum's Facade
Sunbathing Deck
50-metre Lap Pool
Cabana
Cabana
Outdoor Lounge
Forest Trail
Teahouse
Indoor Playground
Outdoor Lounge
Entrance
Lobby
Lobby
QR pixel pacade
Business Centre
Business Centre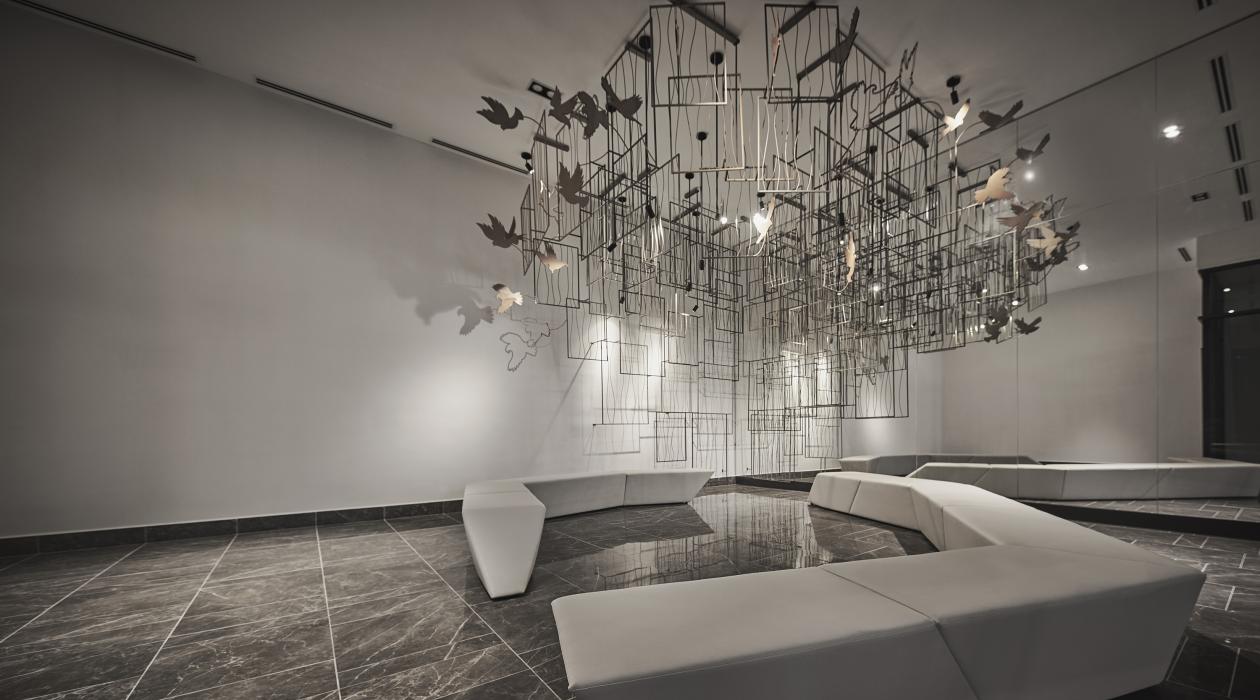 Pick Up Lounge / Waiting Area
Lobby Sculptures
Lobby Sculptures
Happy buyers share their Novum experience
Seeing is believing!
As a proud Novum unit owner, I must sing the praise of, and share some of the highlights:
Common facilities that exude new urban lifestyle
Breathtaking Olympic-size pool and the integrated playground offering tranquility and satisfaction
Zero material defects - a pleasant surprise upon inspection
All in all, NOVUM is truly a value-add property.
- Bee Hong
Eupe lives up to their promises, as they delivered the property as per their marketing brochure. 
They have gone the extra mile in enhancing the aesthetics of the facilities floor and maximising the usage of space in the common area. In addition, there are a lot of green elements in Novum which is something most high-rise properties located near to CBD area lack. I am particularly impressed by the façade, the tastefully designed lobby for each tower and the celebrity kitchen. 
I am very satisfied with my purchase of this property in Novum. My initial intention was to buy it as an investment, but upon seeing the final product, I ended up moving in to stay there.
- Jimmy Yim
Eupe has proven itself in delivering a great product to the owners. 
The facilities deck is spacious and has been designed with lots of art and colourful designer seats. There were minimal defects during the VP (vacant possession) process and the overall quality has been superior. We are very pleased with the unit as delivered.
- Kenny Phan
My dealings with Novum could not have been better. 
I am very happy with the services provided, from the sales team through to the vacant possession and the defect teams. They have carried out their work with competence, efficiency, warm-heartedness and most importantly, are very customer-oriented. 
- Tan Swee Kun
I must say I was impressed when I took my keys.
The whole VP (vacant possession) experience was one of the best that I have been through. The facade, facilities and common areas are exactly the same as per the scale model and artist impressions. I have brought a few friends over to view Novum and they all have said the developer has definitely over-delivered for this project! Excellent development.
- Kathleen Wong