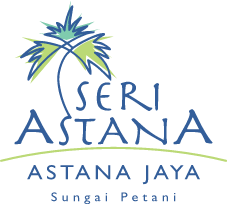 Contemporary, affordable homes in Seri Astana, within the Astana Jaya development, are designed to provide spacious, family-oriented properties with innovative interior and exterior designs. 
Homes at Seri Astana are elegantly designed single storey terrace and semi-detached homes. Meticulously designed with practical layouts to cater for all family needs, these modern abodes are the essence of affordable luxury.  High ceilings and spacious surroundings add a touch of grandeur to each residence.
Located at a matured neighbourhood in a gated community, Seri Astana is close to conveniences and amenities. The development enjoys easy access to highways and main roads, and is also within walking distance to the nearby primary school.
Available Units
Features
Contemporary design and elegant facade
13ft high ceiling at the living room of Semi-detached creates a grand entrance
Practical layouts cater for all family needs
Located at matured neighbourhood
Close vicinity to all amenities
Walking distance to Primary school
Easy access to highway and all main roads
Gated community
Floor Plan
Nadine
Single-Storey Semi-Detached House
Single-Storey Semi-Detached House
Land Area
40' x 80'
Built-up Area
30' x 50'
Features
Contemporary design and elegant facade
13ft high ceiling at the living room of Semi-detached creates a grand entrance
Practical layouts cater for all family needs
Located at matured neighbourhood
Close vicinity to all amenities
Walking distance to Primary school
Easy access to highway and all main roads
Gated community
Floor Plan
Tyana
Single-Storey Luxury Terrace House
Single-Storey Luxury Terrace House
Land Area
22' x 70'
Built-up Area
22' x 50'